---
The Trump administration and the Congress reportedly are close to a budget deal that would increase federal spending and also suspend the debt limit for two years.
House Speaker Nancy Pelosi is personally engaged in the talks in an effort to reach a deal before the Congress leaves town for its August recess. As a sweetener, she says she will not use the spending authorization to advance progressive policy goals.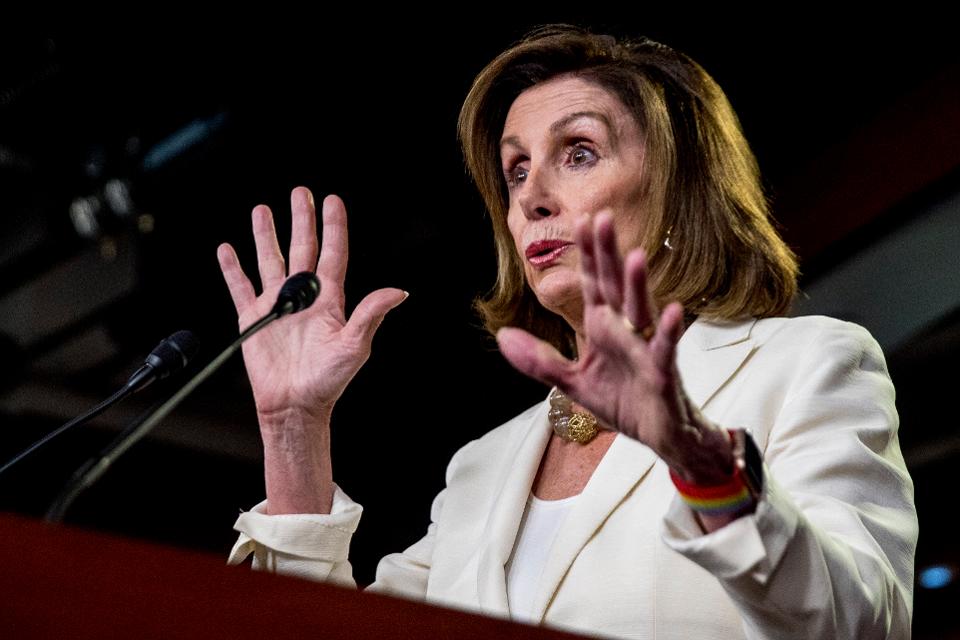 The U.S. already has reached its $22 trillion borrowing authority limit, and the Treasury has been using extraordinary measures since March 22 to meet debt obligations. Treasury says the U.S. is at risk of defaulting on debt payments by early September—before Congress returns from its August recess.
Both sides also appear motivated to find a way to avoid a potential government shutdown in the heat of next year's presidential election campaigns.
The Trump administration has provided a list of $574 billion in savings options from the president's 2020 budget to offset some or all of the proposed deal's domestic and defense spending increases over the next two years.
And whenever big numbers in government spending are debated, Medicare is always on the table.
Early reports said that a big chunk of the spending offsets were expected to come from "Medicare savings," including by imposing an inflation cap on Medicare Part D "reinsurance" spending. The issues is complex but the politics aren't: The deal could have led to charges that Medicare cuts were being used to pay for more government spending.
What could possibly go wrong here?!
There are a lot of good ideas on the White House list of spending offsets that would modernize Medicare drug policy, including reforms of the highly-abused 340B drug discount program and facilitating access to and approval of generic drugs and biologics.
While the details of the budget agreement haven't been announced—and are likely still being negotiated—one provision should be dropped.
It would impose an "inflation cap" on Medicare Part D spending that "would amount to an ineffective and potentially counterproductive government price control," according to the National Taxpayers Union (NTU). It said the proposal would undermine Part D's success and would open a wide door to imposing government price controls on the program which relies on private competitive bidding to keep prices down.
NTU noted in a letter to Congress about the issue Part D's success:
"Medicare Part D's free-market structure has made it much more successful than public health programs that feature a heavy government hand.
"Average monthly premiums for Part D plans have risen less than $7 since 2006, and actually decreased by eight percent from 2018 to 2019. Enrollment has more than doubled since 2006, from 22 million to 44.9 million. Despite declining premiums and rising enrollment, Medicare Part D cost 36 percent less from 2004-2013 than the Congressional Budget Office (CBO) originally projected.
"Spending per enrollee in 2013 ($1,772) was 47 percent less than originally projected by the Medicare Trustees ($3,367)."
Seniors with chronic, expensive medical conditions may find themselves in the catastrophic spending band of the drug program. Federal taxpayers pick up 80% of the costs for seniors on Part D who reach that spending level.
The costs for this government reinsurance program have risen from $6 billion in the first year the Part D benefit began in 2006 to more than $37 billion in 2017.
Avik Roy of the Foundation for Research on Equal Opportunity wrote in Forbes and on Twitter about the debate, saying that "insurers don't have a strong incentive to worry about drug costs once an enrollee reaches the catastrophic threshold because…most of the costs are paid by the government."
Tara O'Neill Hayes of the American Action Forum explains that "reinsurance expenditures have grown rapidly for the federal government over the past several years, primarily because of a significant increase in both the number of beneficiaries reaching catastrophic coverage and the costs that each of them incur. This rapid growth has caused reinsurance expenditures to increase from less than one-third of the federal government's subsidy of the Part D program in 2007 to more than two-thirds of the subsidy in 2016."
AAF has proposed more market-oriented solutions that provide stronger incentives for drug plans to manage seniors' drug costs. The plan would "restructure the standard Part D benefit in a way that realigns incentives—placing greater financial risk for high-cost beneficiaries on both insurers and drug manufacturers—while also protecting beneficiaries from catastrophic financial risk through the imposition of an out-of-pocket cap."
Obviously, this is a seriously complex issue that is highly consequential for both seniors and taxpayers. Shoving a major change to the successful Part D program through in a debt ceiling deal would be a major mistake without hearings or a public airing of the plan and its consequences.
There will be a lot of landmines in the debt ceiling bill, but Republicans should be very wary of walking into this! It looks like the Medicare inflation cap proposal is off the table for now, but nothing is certain in the heat of these negotiations.
Cutting spending on Medicare to finance a bill that would raise the debt ceiling limit absolutely would be used as a bludgeon against the White House and the president—and anyone in Congress who supports the deal—during the 2020 campaigns.
First, Do No Harm.
---